At the end of October, 2018, IBM, a weak tech giant, announced that it has acquired Red Hat, the originator of open source software, at $34 billion. IBM's acquisition is the impact of the current third-ranked enterprise on the cloud market.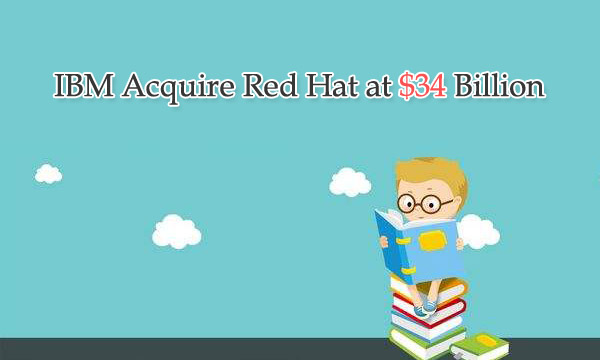 IBM, the full name is International Business Machines.IBM is a long-time leader in the computer industry, with the most impressive achievements in large/small and portable (ThinkPad). The personal computer (PC) standard it founded has been continuously used and developed.
The IBM Software Group is divided into software industry solutions and middleware products, including business analysis software (Cognos, SPSS), enterprise content management software, information management software (DB2, Infomix, InfoSphere), ICS collaboration (including Lotus, etc.), Rational software (software lifecycle management), Tivoli software (integrated service management), WebSphere software (business integration and optimization), System z software.
Red Hat is an open source solution provider and a member of the S&P 500 Index. Red Hat provides mission-critical software and services for critical IT technologies such as operating systems, storage, middleware, virtualization and cloud computing. Red Hat's most eye-catching business is the platform-as-a-service (PaaS) provider OpenShift, which competes directly with Salesforce's Heroku and Google App Engine Google App Engine.
After IBM acquires Red Hat, which will become world's number one hybrid cloud provider. To be skilled in IBM and Red Hat industry, our IBM and Red Hat exam dumps can give you a big helper.