New NS0-181 Cracked: NCSIE NS0-181 vs NS0-180
September 18,2018 05:06 AM
News from CertQueen, latest and real NS0-181 exam questions have been cracked, which are the same as the questions in real test. We all know that NS0-181 exam is a related one of NetApp Certified Storage Installation Engineer, ONTAP (NCSIE ONTAP) certification. So passing Netapp NS0-181 exam is not difficult now. NS0-181 exam is an upgrade one of NS0-180 test. What about NCSIE NS0-181 exam vs NS0-180?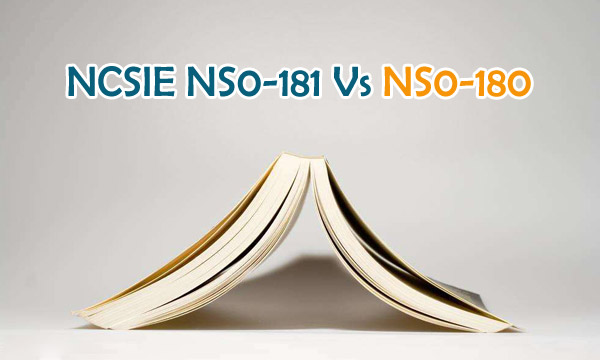 Similarities: NS0-181 and NS0-180 exams topics are all cover the following sections: Basic Installation Topics and Tools, ONTAP Concepts, ONTAP Networking, ONTAP Switches, ONTAP Configuration and Customer Handoff. If English in your country is not the native language, you will have 30-minute extension to complete the test. Besides, the exam duration of NS0-181 and NS0-180 exams are both 1-1/2 hours.
Differences: In real NCSIE NS0-181 exam, there are 60 questions; but in NS0-180 exam, there are 55-65 questions. Besides, the main difference between them is that NS0-180 exam focused on cDOT 8.3 while NS0-181 focuses on ONTAP 9.1.
Our new cracked NS0-181 exam questions can help you know the questions type, the main exam topics of NS0-181 exam, and then you can pay more attention to the exam key points.