New Huawei H35-560 Exam Dumps English Version Available
September 26,2018 07:50 AM
News for the candidates who want to take Huawei H35-560 exam Huawei Certified Network Associate-LTE RNP&RNO H35-560 exam dumps English version is available, which cover 273 questions and answers. H35-560 exam is known as a related test for Huawei HCNA-LTE certification, and the exam redult is valid for 3 years.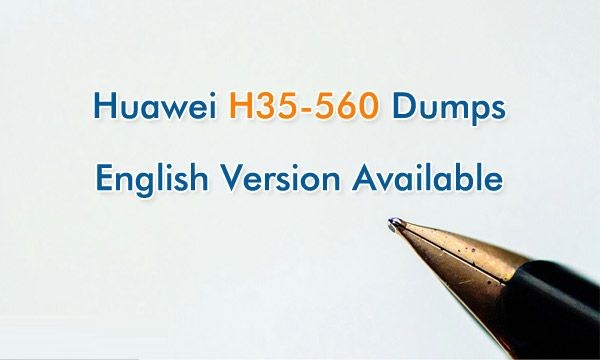 Huawei HCNA-LTE H35-560 exam covers LTE system basics such as E-UTRAN/EPC architecture, principles of OFDM/OFDMA/SC-FDMA, EPC basic principles and HUAWEI LTE eNodeB products overview. Our Huawei certification H35-560 exam dumps contain all the above exam key points. Share some Huawei HCNA-LTE H35-560 exam dumps questions below for you to check the quality of our H35-560 questions.
Huawei H35-560 Exam Dumps Samples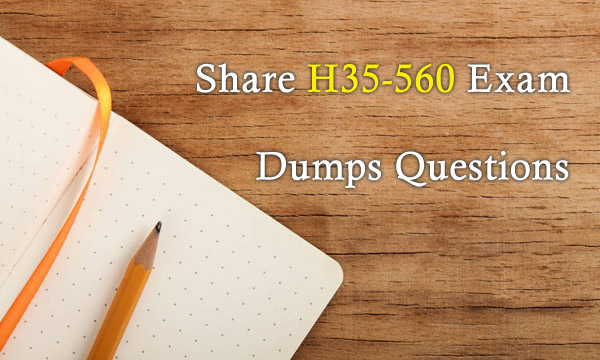 If the paging is triggered by the eNodeB due to the modification of the system message of a certain cell, then in which of the following ranges will the eNodeB send a paging?
A. All idle and connected UEs in the cell
B. Use only paging idle users in the cell
C. All users of the TAL where the entire base station is located
D. The base station and users in all neighboring areas of the cell need to page
Answer: A
In the LTE system, the mobile KPI is used to evaluate the mobile performance of the E-UTRAN network. It directly reflects the user experience. Which of the following is not a mobile KPI?
A. Switching out the success rate (same frequency/different frequency:)
B. Call establishment success rate
C. Switching into success rate
D. Different system switching success rate
Answer: B
For the LTE network E-band, which system has the biggest impact?
A. GSM 900M
B. GSM 1800M
C. TD-SCDMA
D. WLAN
Answer: D

We only provide software version for the new Huawei H35-560 exam dumps English version, which can help you feel the real exam environment. There are two modes in our Huawei H35-560 dumps software version. One is examination mode, and the other is practice mode. If you want to practice H35-560 questions many times, you can use the practice mode. If you want to test all the 273 questions in a limited time, you can use the examination code.